Maize harvesting at Gut Hülsenberg
22.10.2021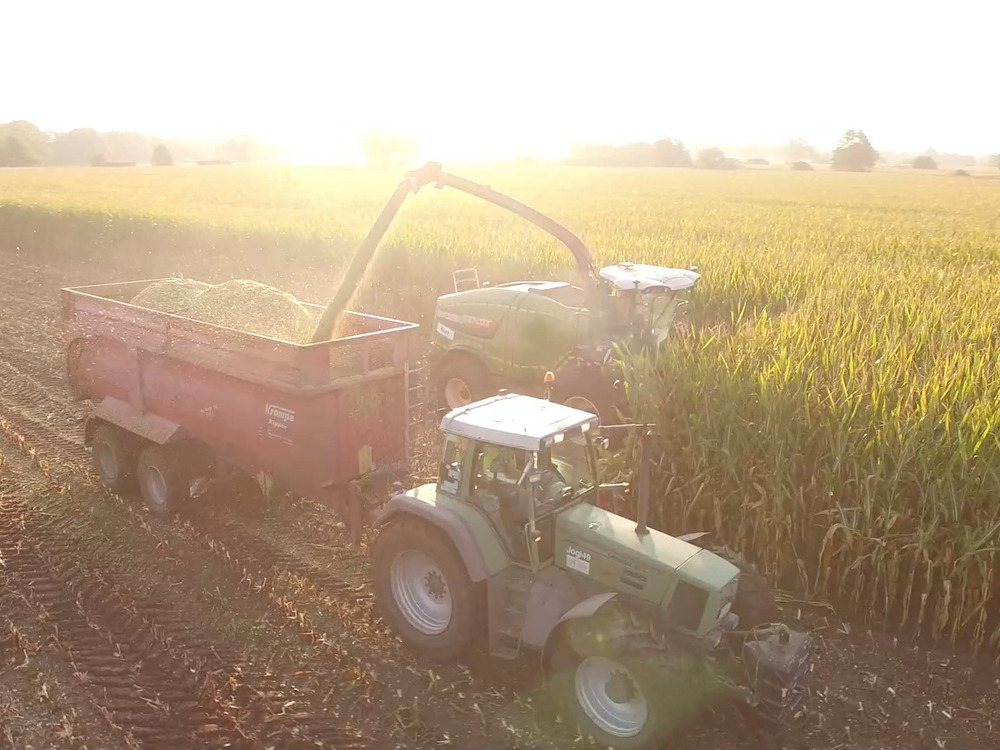 At the beginning of October, around 370 ha of maize silage was harvested for the dairy cows and biogas plant.The crops eventually recovered after what was initially a difficult year for maize with significant cold spells and wet periods, so much so that the yield (on average 45 t FM/ha and a DM of approx. 33 %) and expected silage quality came in above average.
The silage for the cows was chopped at a stubble height of 50-60 cm in order to increase the energy density. For cultivated areas with crops located in nitrate corridors, nitrogen fertilisation had to be reduced by 20 %. The use of a well devised fertilisation concept and Alginure Agro.Support biostimulants coupled in particular with regular rainfall has resulted in a very good maize harvest despite reduced fertilisation.
Due to the scarcity of forage in 2020, the new silo had to be opened just a few days after the harvest. Using the Bonsilage Speed M silage additive ensured the typically reliable result of aerobically stable silage even at an early stage.The silage additive that was added to the other silos for the cows and biogas plant still had to face the scrutiny of people, animals and fermenters while waiting in the wings.