Gut Hülsenberg in 'Elite – the magazine for dairy farmers'
26.01.2022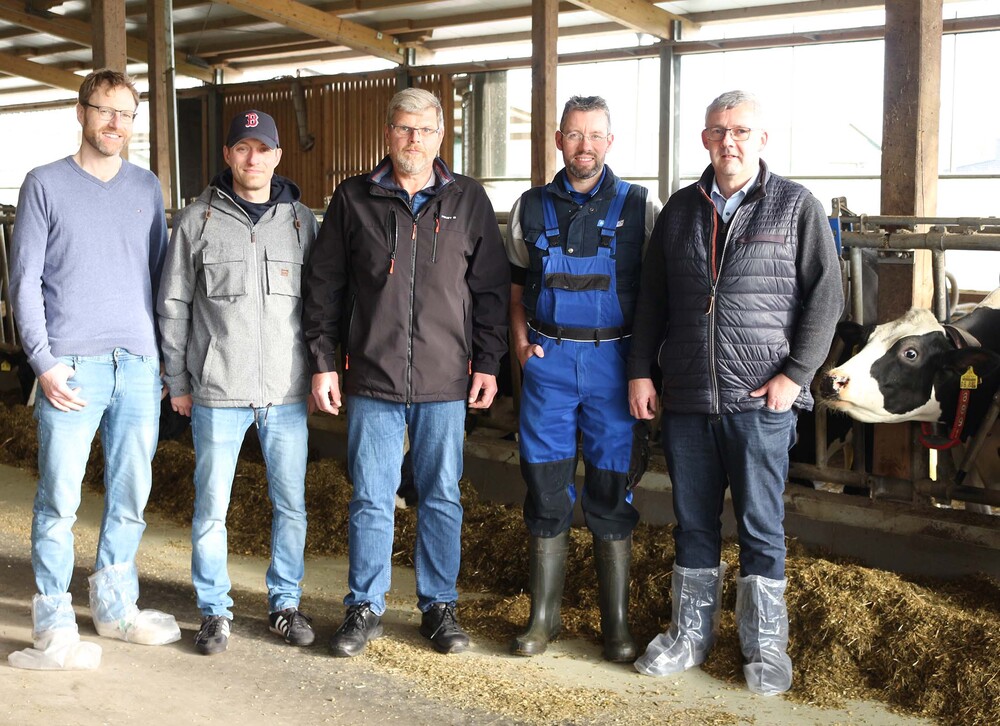 As part of the "In Focus" series, each issue of the German Elite magazine focuses on a different dairy farm that stands out for its successful management. In the latest issue, Issue 1/2022, Gut Hülsenberg and its dairy herd are "in focus".
The editors, Birte Ostermann-Palz and Katrin Hilbk-Kortenbruck, visited Gut Hülsenberg at the end of last year to find out how the herd can sustainably achieve such high performance (12,500 kg milk/year; 22.5 kg milk per day of life) despite feed challenges. Managing Director Götz Resenhoeft and Dr. Ewald Kramer from ISF Schaumann Research answered these questions, and many others, in great detail. They always keep an eye on each animal in the herd and the many key figures. This also includes monitoring the ration and collecting animal-related data, such as weight and rumination activity, on a daily basis. They also believe that handling the animals as calmly as possible and keeping them in the same groups are critical success factors.
Dr. Ewald Kramer, Christian Bargull, Karsten Willert, Wilfred van het Loo and Götz Resenhoeft are pictured (from left to right).